Book Resources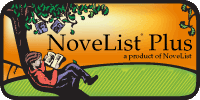 NoveList Plus

NoveList Plus is a readers' advisory for fiction and nonfiction, and links to other home pages and fiction related web sites; includes reviews and descriptions; reviews from Library Journal, Publisher's Weekly, Booklist, Kirkus from 1996.
Picture Book Database

Guides readers to the best picture books. It includes data about picture books that is difficult to find elsewhere, replacing the need to consult multiple reference books or websites.
TeachingBooks.net provides original, in-studio movies of authors and illustrators, and a wealth of multimedia resources on K–12 books to support reading and library activities for all grades and content areas.