Get it Delivered with Library Express
Library Express is a delivery service that allows you to request materials whether they are held by EKU or not.
Find out more about this service and set up your account. It's free!
LRC Call Number Key
Youth Collection:
YF = Fiction (chapter books)
YE = Fiction (picture books)
YEC = Early Childhood books (board books, etc.)
Y# = Nonfiction (ex. Y 322)
Professional Collection:
Edu. = Education
Lib.S. = Library Science
E. Chi. Ed. = Early Childhood Education
Hea. = Health
Ele. L.A. = Elementary Language Arts
Sec. L.A. = Secondary Language Arts
Ele. S.S. = Elementary Social Studies
Sec. S.S. = Secondary Social Studies
Math = Math
Sci. = Science
Env. Ed. = Environmental Education
Fam. Cons. Sci. = Family & Consumer Science
Arts = Art, Music, and Theater
For. L.A. = Foreign Language
Phys. Ed. = Physical Education
Basic Searching for Children's and Young Adult Books in the LRC
STEP 1: For general searches where you don't have a title in mind, start at the library search at library.eku.edu. Try using no more than two or three keywords.
Pro tip: Group phrases using quotation marks to find those words together in your search (ex: "life cycles"). This works in Google too!
STEP 2: Limit to Learning Resources Center.
STEP 3: Is it a book? Do we have it?
1. Here is an example of a print book that EKU Libraries does NOT have. If you would like to get this book, you can request it through Library Express.
2. Here is an example of a print book that EKU Libraries DOES have and which is available for checkout:
STEP 4:
Need it delivered to an extended campus or held for pickup at the main library?
Use our Library Express service.
STEP 4:
What kind of book is it (fiction chapter book? fiction picture book? nonfiction book?)?
Use the call number key on the Education LibGuide to determine what kind of item you are looking at.
To search for a particular type of item (fiction, nonfiction, etc.), use the Advanced Search link to search your topic AND fiction or NOT fiction:
Book Resources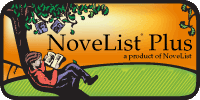 NoveList Plus

NoveList Plus is a readers' advisory for fiction and nonfiction, and links to other home pages and fiction related web sites; includes reviews and descriptions; reviews from Library Journal, Publisher's Weekly, Booklist, Kirkus from 1996.
Picture Book Database

Guides readers to the best picture books. It includes data about picture books that is difficult to find elsewhere, replacing the need to consult multiple reference books or websites.
TeachingBooks.net provides original, in-studio movies of authors and illustrators, and a wealth of multimedia resources on K–12 books to support reading and library activities for all grades and content areas.